Updates to the IEC 62271–111 Standard for Pole Mount Switchgear
WET POWER FREQUENCY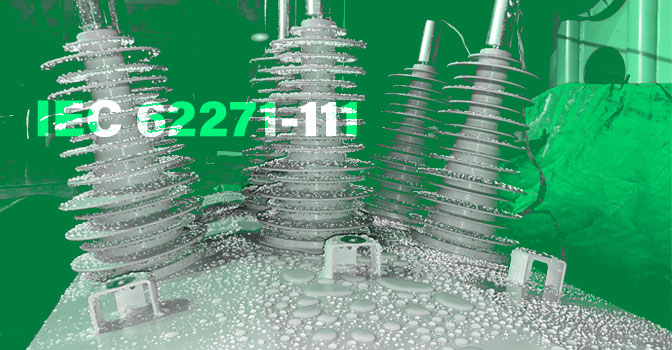 01 July 2020 – In response to the 2019 edition of the Pole Mount Automatic Circuit Recloser standard (IEC 62271-111:2019), a key shift in equipment compliance requirement is the harmonization of test voltages for Wet and Dry Power Frequency tests. No longer is there a reduction in the applied test voltage for wet power frequency, and existing equipment should be compliant to the new requirements for 1 minute at full power frequency voltage, stipulated in the standard in accordance with the nameplate rating.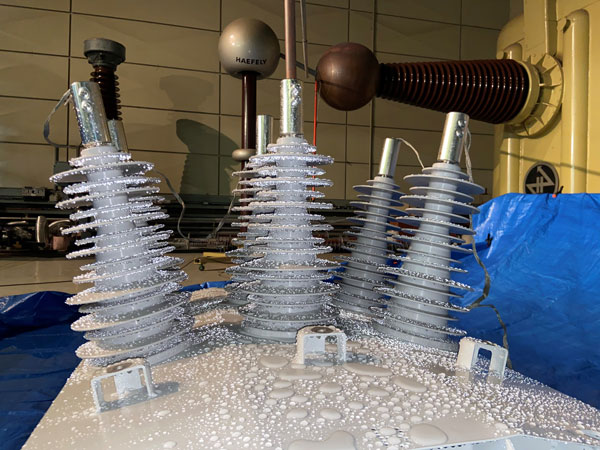 NOJA Power's OSM Reclosers have been type tested and certified to the new standard with zero updates required to the design, as the original implementation was designed with updates to the standard in mind.
The Power Frequency type test of pole mounted automatic circuit reclosers provides a rigorous confirmation that the insulation system of the product is suitable for service life in the medium voltage distribution grid. Power frequency is an arduous test of the equipment, where stable over voltages in excess of the normal operating level are applied to the equipment for one minute. A device that passes this test will exhibit no flashover or breakdown of insulation. There are two variants of this test, both of which must be completed for the equipment to be considered compliant. These are the dry and wet tests.
Previous incarnations of the standard allowed a reduction in the applied voltage for wet power frequency, as the test is more arduous and causes additional discharges over the insulation. However, the revision of the standard considers that outdoor equipment will reasonably endure rainfall, and therefore should not be a reduction in the capacity for the equipment to operate under high rainfall environments. Advances in materials and insulation design has rendered this reduction in requirement obsolete. Consequently, modern equipment should be compliant with the new wet power frequency requirement of IEC 62271-111:2019.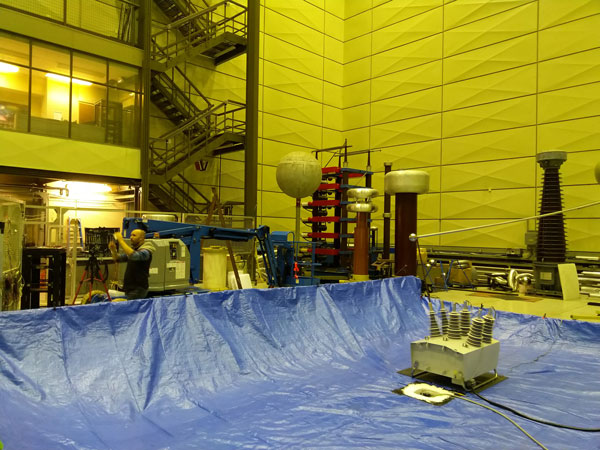 NOJA Power's OSM Recloser was tested and found compliant at the 17025 accredited Australian Government National Measurement Institute. The equipment under test required zero modifications, and therefore legacy installations of NOJA Power OSM Reclosers can be considered compliant to the new requirements. The lack of design change required pays homage to the level of engineering deployed in the original design of the equipment based on the firms' 20 years of experience in outdoor pole top equipment.
" With our continuous improvement focus for all of our products we constantly monitor and participate in the maintenance and upgrade of standards including IEC62271-111," reports NOJA Power Group Managing Director Neil O'Sullivan. "With the release of the 2019 version of the Standard, the wet power frequency test voltage and duration is now aligned with the dry power frequency requirement. Accordingly, we have recertified our complete product range to meet this increased Standards type test requirement. "
For more information on NOJA Power's range of distribution Reclosers, visit https://www.nojapower.com.au/product/recloser.html or contact your local NOJA Power Distributor